We are pleased to announce that The Sensational Francis Dunnery Band & Lo-Fi Resistance will be joining the Homecoming Weekend line-up!
Here is the final Homecoming Weekend 2014 Schedule:
SATURDAY, OCTOBER 11TH
noon: Pinnacle
2:00 PM: Out of the Beardspace
4:00 PM: Lo-Fi Resistance
6:00 PM: Travis Larson Band
9:00 PM: The Sensational Francis Dunnery Band
SUNDAY, OCTOBER 12TH
noon: Schooltree
2:15 PM: MVP (Meridian Voice Project)
4:45 PM: Heliopolis
7:30 PM: special interlude performance by (echolyn's) Ray Weston
8:30 PM: Discipline
[products ids="2659, 3266, 3267″ skus="NJP_HOMECOMING2014_WEEKENDPASS, NJP_HOMECOMING2014_SAT_ONLY, NJP_HOMECOMING2014_SUNDAY_TICKET"]
The Sensational Francis Dunnery Band
http://www.francisdunnery.com/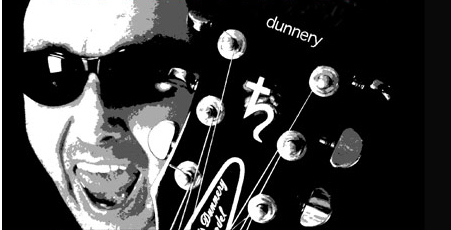 Francis Dunnery is a Multi-Media artist. His work combines music, humor, astrology, video, literature, performance art, philosophy and blistering electric guitar.
Francis first hit the public stage back in the eighties as lead vocalist and guitarist for the progressive rock band 'It Bites'. He has since gone on to have a very successful musical solo career spanning twenty years. During this time he has written, produced and performed music with some of the most successful artists of his time, artists such as Led Zeppelin's singer Robert Plant, guitar legend Carlos Santana, John Mellencamp, Squeeze's stalwart Chris Difford, Stone Roses' singer Ian Brown, R&B superstar Lauren Hill, Genesis guitarist Steve Hackett as well as guesting with a host of bands and artists such as Yes, Asia, Hootie and the Blowfish and The Syn. Francis is accomplished in his own right, turning out ten engaging albums of original yet diverse composition and three DVD's.
Alongside his music career, Francis is a long time student of philosophy, psychology and astrology. He has a thriving international astrological practice based upon the works of world-renowned psychologist and astrologer Dr Carl Jung. Francis was a pioneer in offering online astrology readings via Skype as early as January 2004, six months after Skype was launched, a practice that still continues successfully to this day…. read more
Lo-Fi Resistance
http://www.lofiresistance.com/

Founded in 2009, Lo-Fi Resistance is the creation of 26 year-old guitarist, vocalist, and songwriter Randy McStine. Once dubbed as a "guitar prodigy," McStine began playing guitar at the age of five and performing publicly at the age of ten. His formative years were spent playing in classic rock cover bands, while also pursuing original music. Randy's early work was focused on guitar-driven, instrumental rock until he began to sing at the age of fifteen. McStine would spend the remainder of his teens crafting his voice and songwriting, while continuing to expand his diverse musical tastes….read more